The Trauma Three Bundle contains our most popular courses and allows for a hefty discount when purchasing all three together.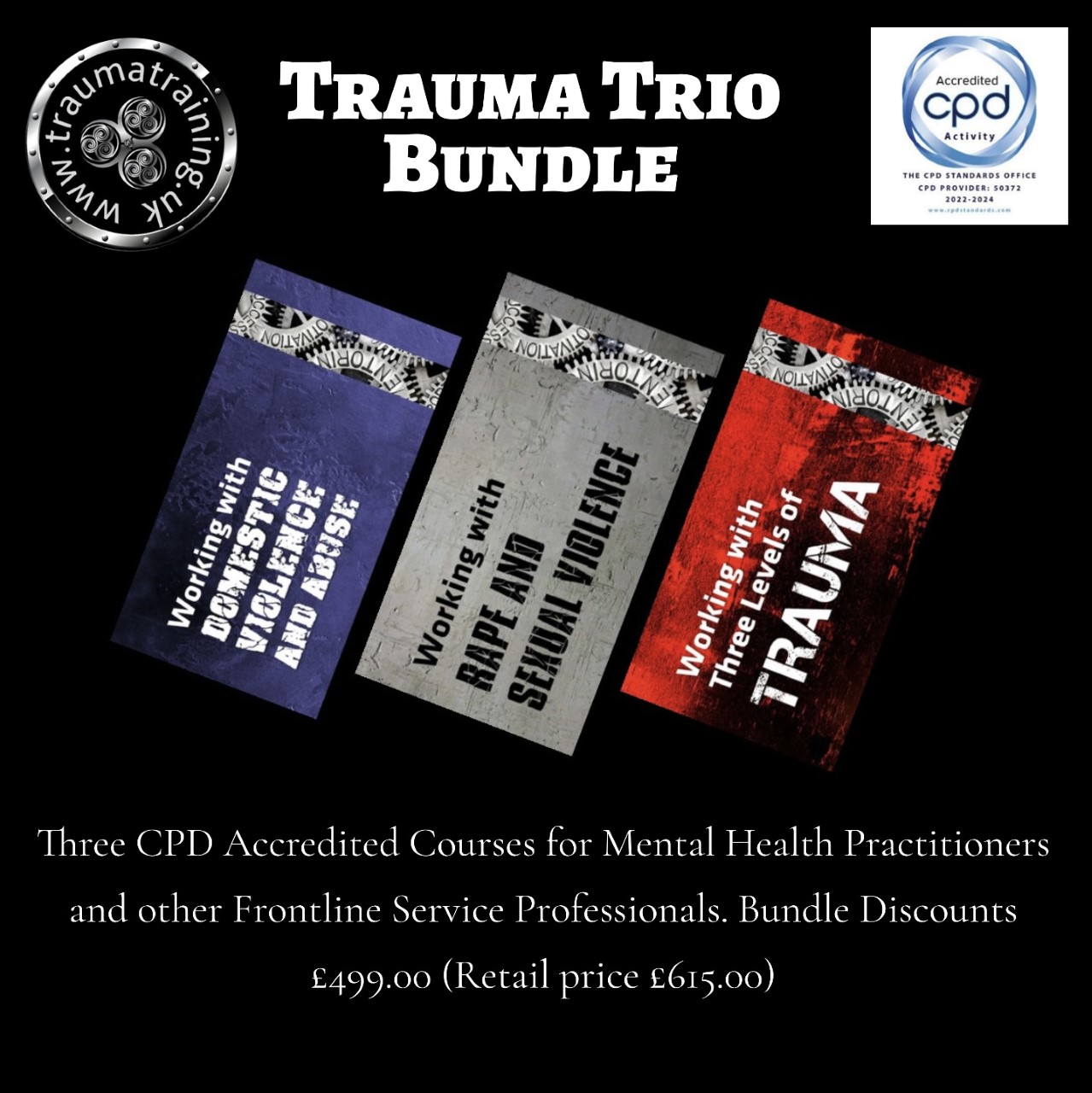 There is a huge discount in purchasing CPD online courses in this way and we hope you enjoy working through them to the end result, which will be your Certificate of Completion.
In order to satisfy counselling governing bodies, one of the criteria for CPD is to show clearly how you have reflected, planned, actioned and evaluated your development needs and indicate how this will have an impact in your practice. All of our courses are written from a platform of trauma based content, which will enhance your knowledge and practice for working with traumatised individuals.
For social work, CPD is the reflection and learning activity that social workers undertake throughout their career to maintain and improve their practice. It is an important part of a social worker's professional standards. By undertaking and recording CPD, a social worker demonstrates to the public, their regulator and their employer that they uphold those professional standards.
Frequently Asked Questions
Do I get a certificate when I have completed the course?
Yes, if you have attained a level of 75% or over, you will automatically be directed to download your certificate of completion. Further CPD Standards Office Accreditation certificates can be obtained by emailing us with a suitable postal address.
Is there a time limit to complete any of the courses?
You can set your own time limit, all of our courses are delivered on self-service portal learning platform, written and developed for counsellors and mental health practitioners and support workers. And those wishing to enhance their professional CPD profile without the usual restraints of deadlines and pressure.