Wholesale purchase doesn't suit everyone. For those who it does, here is a great opportunity to purchase six CPD Training Courses, Assessed and Approved by the CPD Standards Office.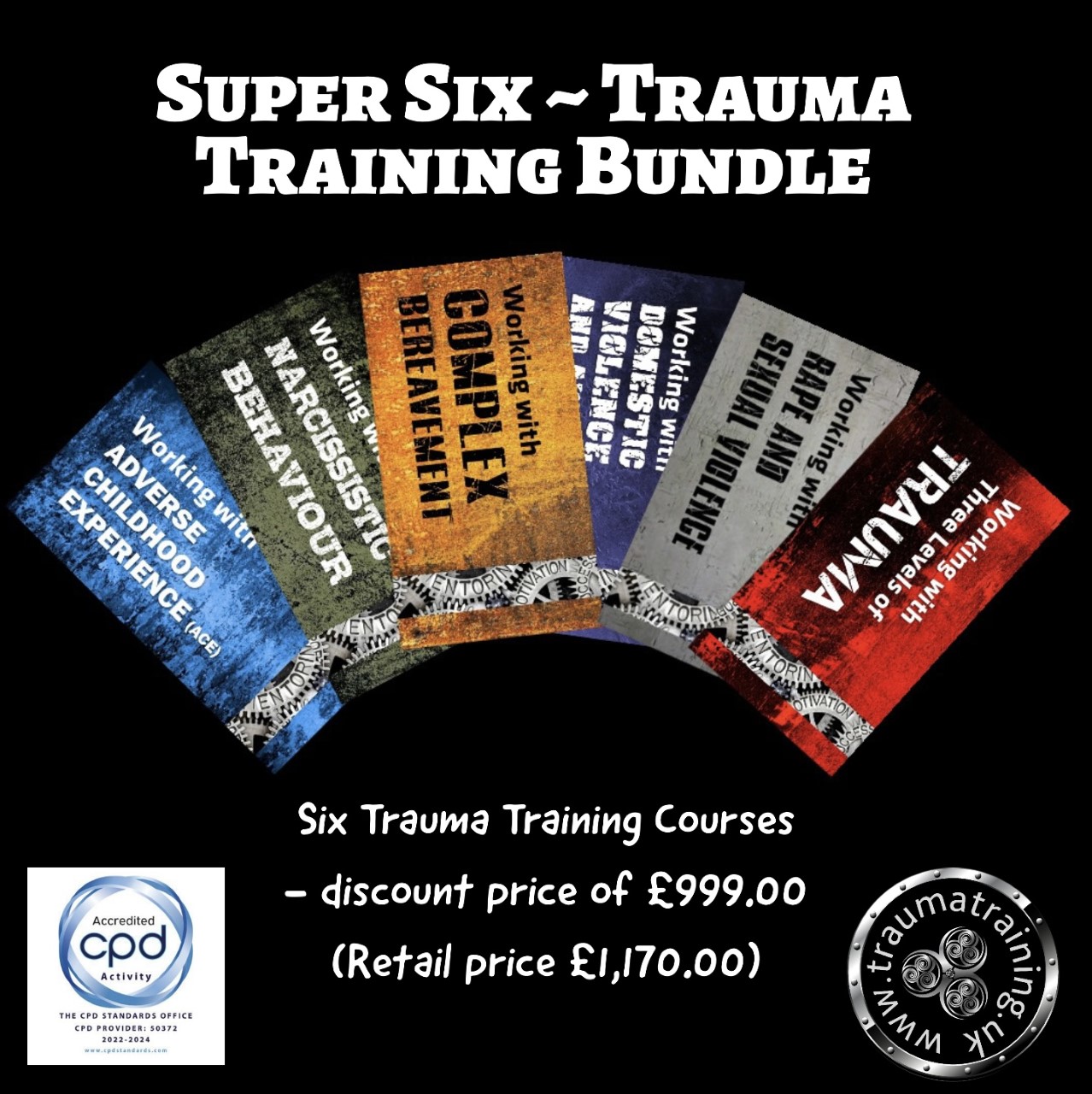 Purchasing one of our 'Super Six Bundles' of CPD Training Courses, enables you as a student to take your time and work through each in the series at a pace to suit you. Not to mention, the huge saving by purchasing in this way. The choice is always yours!
If you are intending to complete all six CPD training courses, this option offers significant savings.
The courses suit counsellors, whether new to the profession or to provide updated information for those who are longer serving. Health professionals, from support workers to mental health practitioners, will find useful information on several of the techniques and interventions used with survivors of many traumatic experiences.
Frequently Asked Questions
Do I get a certificate when I have completed the course?
Yes, if you have attained a level of 75% or over, you will automatically be directed to download your certificate of completion. Further CPD Standards Office Accreditation certificates can be obtained by emailing us with a suitable postal address.
Is there a time limit to complete any of the courses?
You can set your own time limit, all of our courses are delivered on self-service portal learning platform, written and developed for counsellors and mental health practitioners and support workers. And those wishing to enhance their professional CPD profile without the usual restraints of deadlines and pressure.

Check your inbox to confirm your subscription